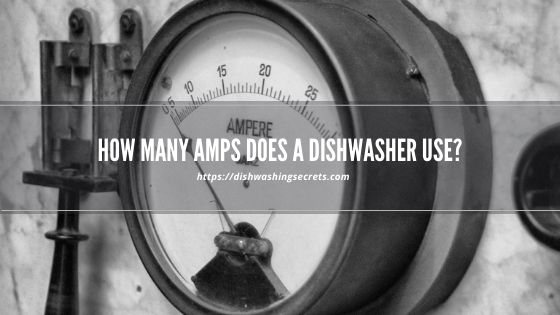 Are you fixing to buy a new, advanced kitchen appliance? It's a legit decision, but you'll have to see about the installation beforehand. This task is not intuitive. It might be a hella daunting challenge. Safety is primary and essential. How many amps does a dishwasher use? Before ordering your new, stellar machine, take your time. You are to revise your available electrical circuit parameters. If your house is old, it might have an outdated wiring system. Check your local and national code requirements. Both outlet and electrical circuit capacity matters. Professional installation is a must. But subtle aspects still exist. Let's get into particulars.
Are Most Dishwashers Plugged in or Hardwired?
As well as washing machines, dishwashers require 3 specific connections. They are:
Cold or hot water supply.
Drain line hose.
Electrical one.
Are you fixing to buy a heavy-duty and high-capacity built-in model? It might be your best dishwasher with hard food disposer. Semi or fully integrated, it would allow hardwiring. This solution is safe, as electricity and water don't mix. It suits permanently installed appliances. You'd move your dishwasher only as far as the wires allow.
Meanwhile, you are to meet basic requirements of the NEC (National Electrical Code). Installers or electricians will connect your dishwasher to a dedicated electrical circuit. What gauge wire for dishwasher cord? The cable should not be thinner than 12/2. It is to consist of copper and come with proper isolation.
Flexible metal sheathing is a must. Fuses and conductors are to be available too. Wire inside the sheathing couples with an electrical box or a circuit breaker in the wall. This electrical connection is to be safe and reliable.
More information can be found here: best dishwasher with hard food disposer!
How Many Amps Does a Standard Dishwasher Use?
If your old, tried-and-true appliance is janky, you'd like to replace it. A new one would be more advanced, powerful and feature-rich. Its capacity, noise level and available cycles matter. But don't forget to take account of its load on the circuit. It's necessary to eliminate short circuit and fire risk.
Can a dishwasher run on a 15 amp circuit? If it's dedicated, it should be enough. Amperage is a basic measure of electrical current. Meanwhile, amps specification may be absent in the product description. Not every product manual includes it. But don't get butthurt, it's not heavy. You can easily calculate it if you know the wattage. Let me set a couple of examples.
| Dishwasher Model | Type | Rated Power, W | Amps. |
| --- | --- | --- | --- |
| GE GSD2100V | built-in | 750 | 6.2 |
| Farberware FDW05ASBWHA | countertop | 750 | 6.2 |
| GE GDT530PSPSS | built-in | 850 | 7.1 |
| BLACK+DECKER BCD6W | countertop | 710 | 5.9 |
| GE GPT225SGLWW | portable | 1070 | 8.9 |
Some manufacturers like General Electric specify load amperage in the manual. Otherwise, divide watts into 120 volts and get amps.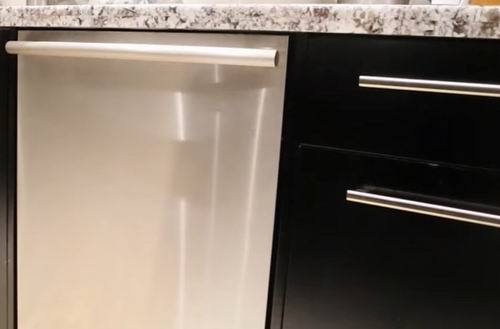 Are Countertop Dishwashers Good?
Commonly, a feature-rich appliance consumes up to 8-10 amps. Sanitizing and dry heating imply intensive energy consumption. Heating element is a fuel-hungry part. Modern, energy-efficient devices are cost-saving. They may rate at about 6.0-7.0 amps. Hot water supply is beneficial.
Additionally, air dry mode is fast and economical. Why do countertop models have lower load on the system? Portable dishwasher vs built in machines are more:
compact;
easy-to-adjust;
lightweight;
simple and user-friendly.
And yet how do countertop dishwashers work? They commonly come with several limited features. Their place setting capacity is lower. So is their size and weight. A few basic cycles are helpful. They are enough to wash a grip of dirty plates and glasses. Rapid and rinse programs are time-saving and efficient.
No white residue and spots remain on cups' surface. Your best organic natural dishwasher detergent enables healthy, eco-friendly cleaning: it's powerful and non-toxic. Nevertheless, you can't hardwire your portable dishwasher. If you are fixing to move it around your house, find another stellar solution.
Right Now interesting information about best organic natural dishwasher detergent!
Can a Dishwasher Be Plugged into a Normal Outlet?
Countertop models are intuitive to install. It takes only a couple of minutes to attach your dishwasher to a faucet. Drain water goes directly into your kitchen sink. Electrical connection is also simple. You would just plug it into a suitable outlet and, it works.
Portable dishwashers commonly don't heat water: they don't feature large heating coils, like built-in devices. Countertop models accommodate smaller loads of dishware and consume hot water. Their ampacity demand is typically lower.
Plugging is possible in this case. But the outlets are to meet national and local building codes. In California, these receptacles are to:
GFCI protection or grounding is necessary for dwelling units. They are essential in wet locations like bathrooms or kitchens. It eliminated fire risks and electrical shock hazards. Thus, all outlets installed not far than 6ft. from the sink, are to come with this stellar feature.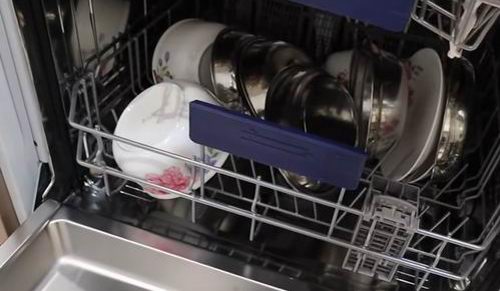 Can Dishwasher and Refrigerator Be on Same Circuit?
Building Code requirements for new and old, remodeled houses vary. Thus, in the sunniest US state, all new residential buildings are to have solar panels on the roofs. They should comply with updated thermal envelope standards. California Energy Commission demands it since 2020.
Kitchen is a special place in your home. It uses more electricity than any other room. In a modern house, it may need not less than 7-8 circuits. The rules allow older wiring systems to remain in place. Anyway, a separate, dedicated circuit is necessary for:
large appliances, like refrigerator or garbage disposer;
small appliances;
lighting fixtures.
New dwellings are to meet hella strict requirements. Firstly, separate dedicated circuits are necessary for a garbage disposer and dishwasher. Secondly, the microwave oven and refrigerator require a 20-amps circuit each.
Countertop receptacles are to be within 20 inches above the countertop. You can't locate them closer than 4 feet from each other. Additionally, AFCI protection is a must since 2014. It eliminates fire risk, detecting sparking between loose (faulty) wire connectors.
Bottom Line
Is it better to hardwire or plug in a dishwasher? It depends on several factors. Type of your dishwasher, its amperage and capacity matters. Using a mutual circuit for several appliances is tricky. Don't forget to add their amperage values and add a significant allowance. Ample wire size and isolation are necessary. It lets you avoid melting and excess heat issues.
Additionally, install all outlets and the circuit breaker properly. Fire safety is primary in your house. Convenience and health benefits of modern dishwashers are beneficial but auxiliary.