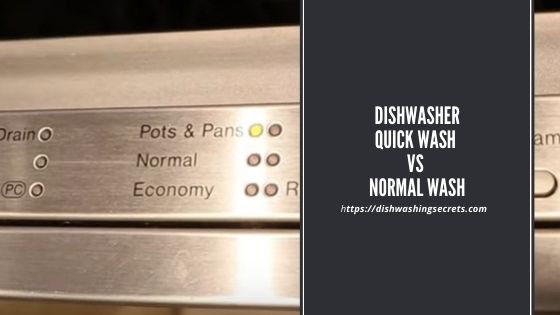 Every day you get piles of dirty dishes in your kitchen. They include various items: cooking pots, utensils, large bowls, glasses, and dishes. Will you wash them by hand? Fortunately, I've got a time-saver that is called a dishwasher. What about you? I hope, you've got a high-capacity, efficient appliance too. But which cycle to select? Let's compare dishwasher quick wash vs normal wash.
Every person takes a decision of this kind daily. It depends on your dishes' soiling level, their type, and amount of grime on them. Is it possible to shorten the washing time? Consider all benefits and restrictions of both cycles. It lets you operate your dishwasher properly and prolong its lifetime.
How Long Should a Dishwasher Last?